Sheraton takes care of health and wellness of its guests and for this reason has created Sheraton Fitness.
Travel and fitness go hand in hand. Travelling is exhausting for everyone: post-flight stress, tiredness, difficulty to sleep well.
Sheraton has found for you a solution to those problems.
Making exercises during your staying, not only it helps you to keep in shape, but it helps also to regenerate, recharge and refocus the body and mind, easing the travel discomfort and finding concentration and serenity.
Our fitness solution is designed to help people improve their health and performance to manage in the Game of Life.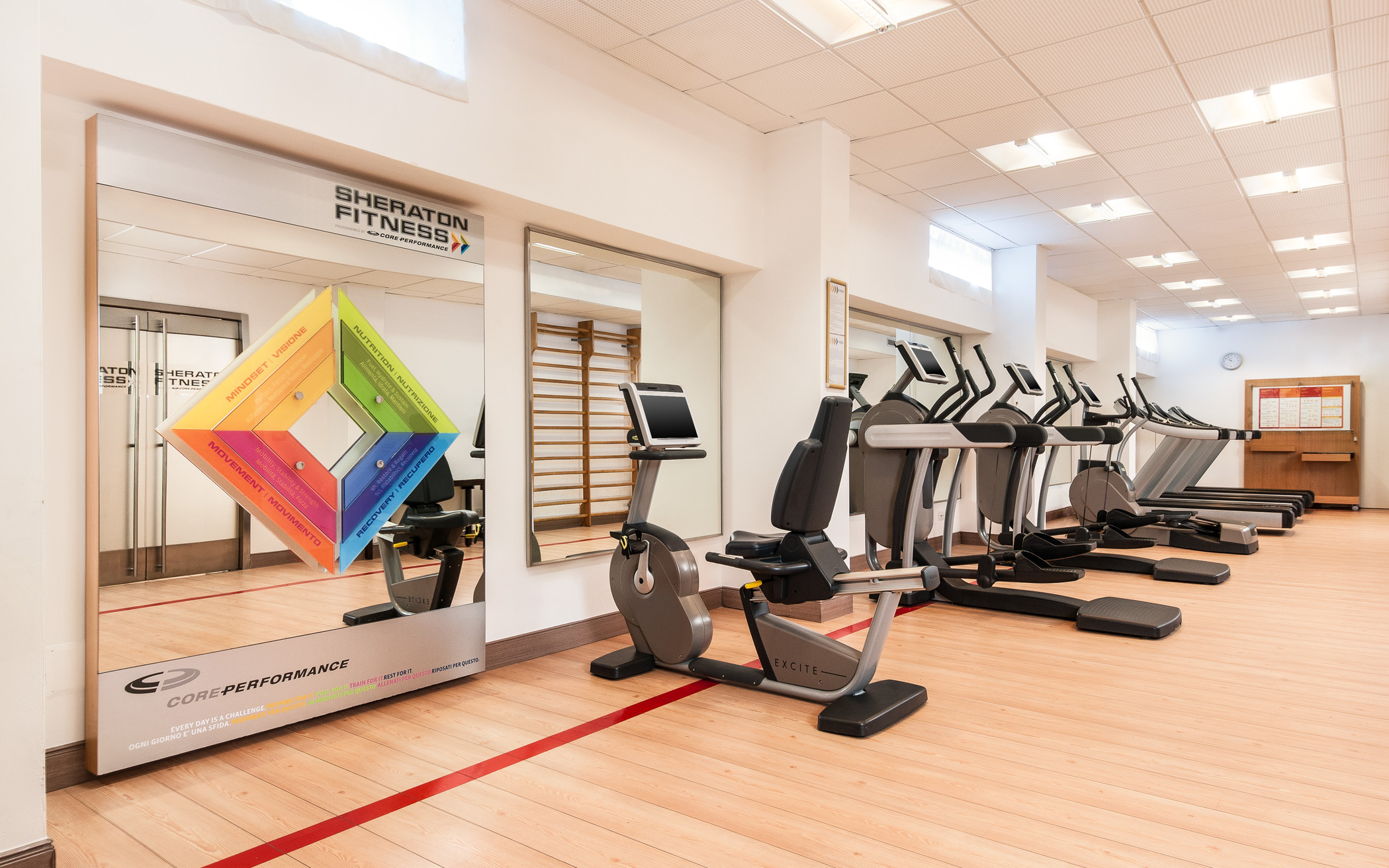 The four main ideas
the know-how you need for an active lifestyle
Mindset
Reflecting and focusing thoughts to create a performance mindset.



Nutrition
Properly fueling and hydrating to sustain peak performance levels.


Movement
Optimizing performance through mobility, stability and balance.



Recovery
Recharging mind and body to perform at your best thought out the day.
Sheraton Fitness at Sheraton Parco Rome is available 24 hours a day. You'll feel the difference in the air with our Technogym equipment, choice of TV and the dedicated service.
You might also be interested in: