Sheraton Parco de' Medici Rome is located in oasis of green between the timeless glories of the historic center and international airports of Fiumicino and Ciampino. One day is not enough to build Rome will never be enough to sightsee throughout.
The "Eternal city" is like the exhibit hall of a gigantic open-air museum, with squares, markets and historical sites.
If Rome is your destination you will have many things to see and do: walks, guided tours, tasty Italian-style lunches, romantic dinners and long shopping sessions.
Glimpses of Rome with Nacho Figueras
Rome is not only a physical place, but a place where the spirit soul is guilty and is purified.

I can hear the constant sound of the fountains of waters?
You perceive it on the face the warmth of the sun filtering through the cracks of the ever eternal monuments?

The international standard polo Nacho Figueras and his wife Delfina lead us by the hand to discover the aromas of flavors and and the echoes of the eternal city. Close your eyes and travel with them.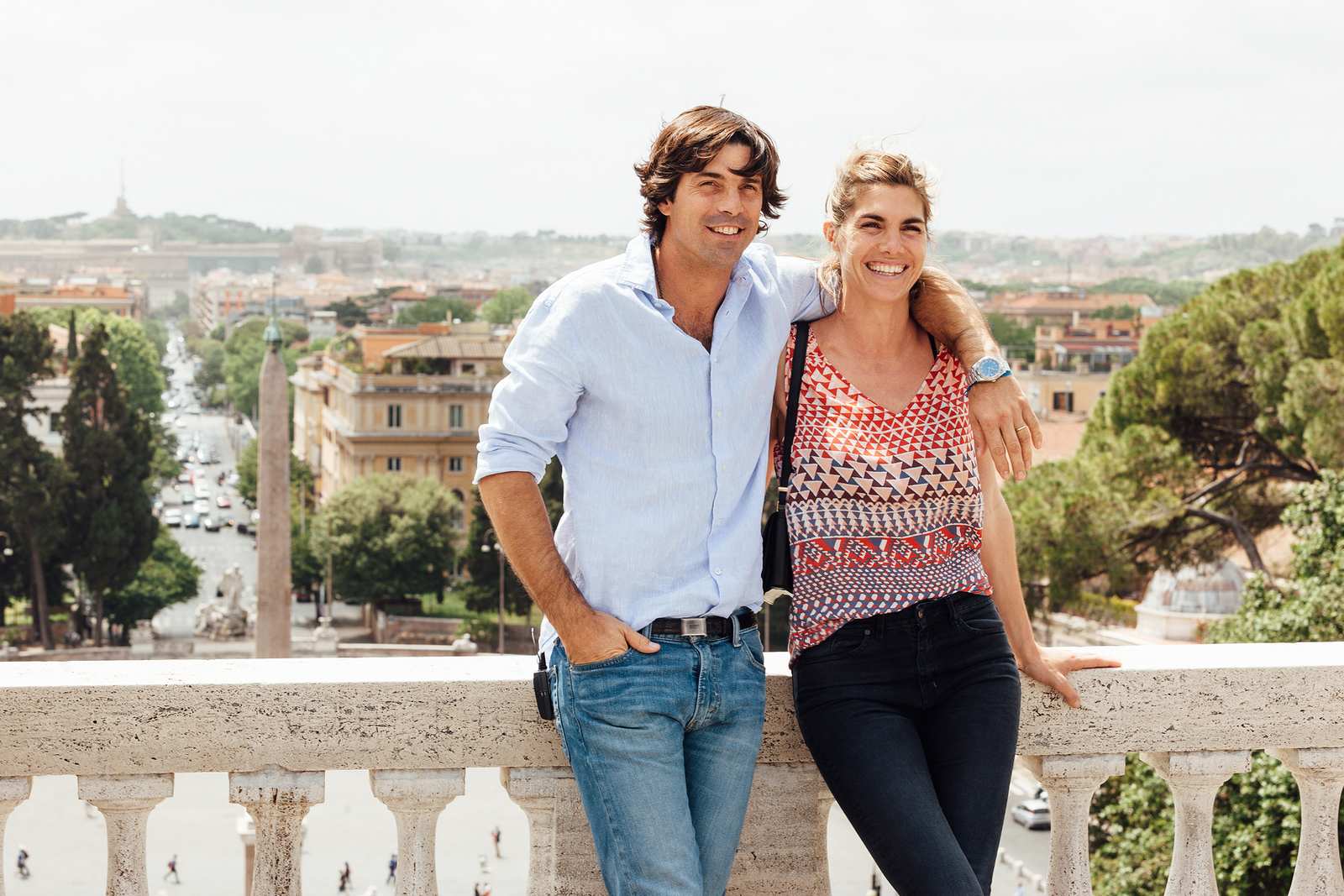 A terrace, Nacho and Delfina embraced but that check is not just an obelisk?
Yes, we are on the terraces of the Pincio and what you see is the Flaminio obelisk that rises from Piazza del Popolo.
A spontaneous and natural photos that become only if the background one can see the columns of the Pantheon. Roma makes magical everything it touches.